The Santa Ana winds are blowing and the weekend was sunny and warm, but somehow I just couldn't seem to get off the couch.
I guess days of sheer nothing are sometimes in order.
Thankfully Sunday remained bright and cheery, so I threw on a fave wide knit sweater over a simple tank dress to take in some rays
(before returning back home to watch the first Sex and the City movie again)
. The air is still a little brisk, but with a knee high boot I managed to take on the day successfully. Now if I could just handle 5 days of work with the same optimistic attitude.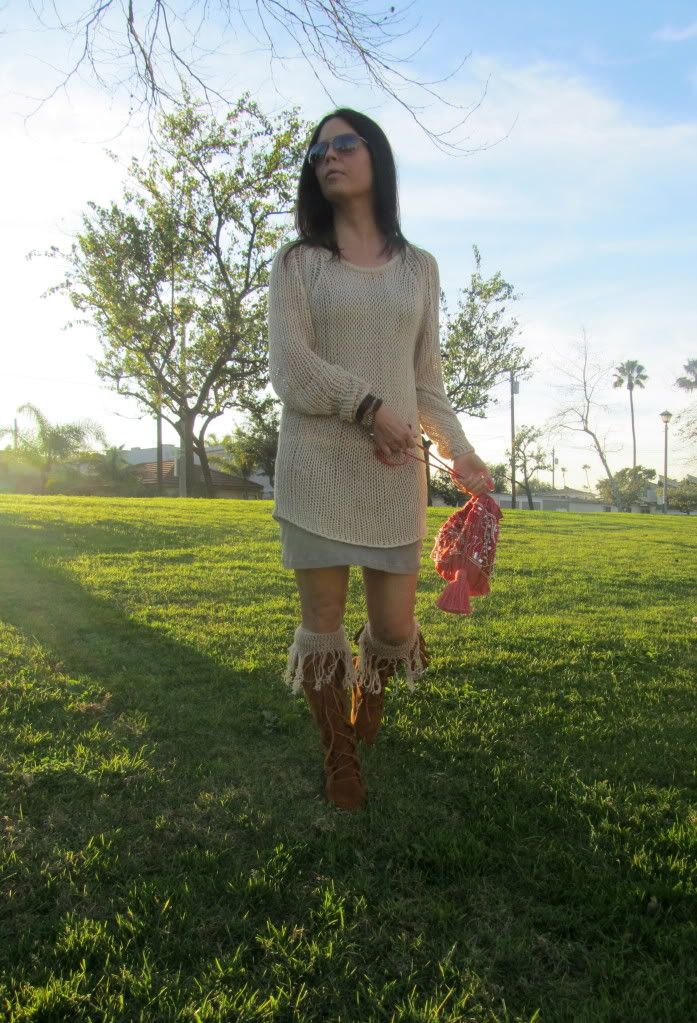 ~Ever-Sweater, James Perse-Tank Dress, Free People-Pouchette & Fringe Leggings,
~Free People & Motif56 Bracelets, Melinda Maria-Link Oxidized Ring~
Is it me or does the knit on the sweater remind you of a fishing net?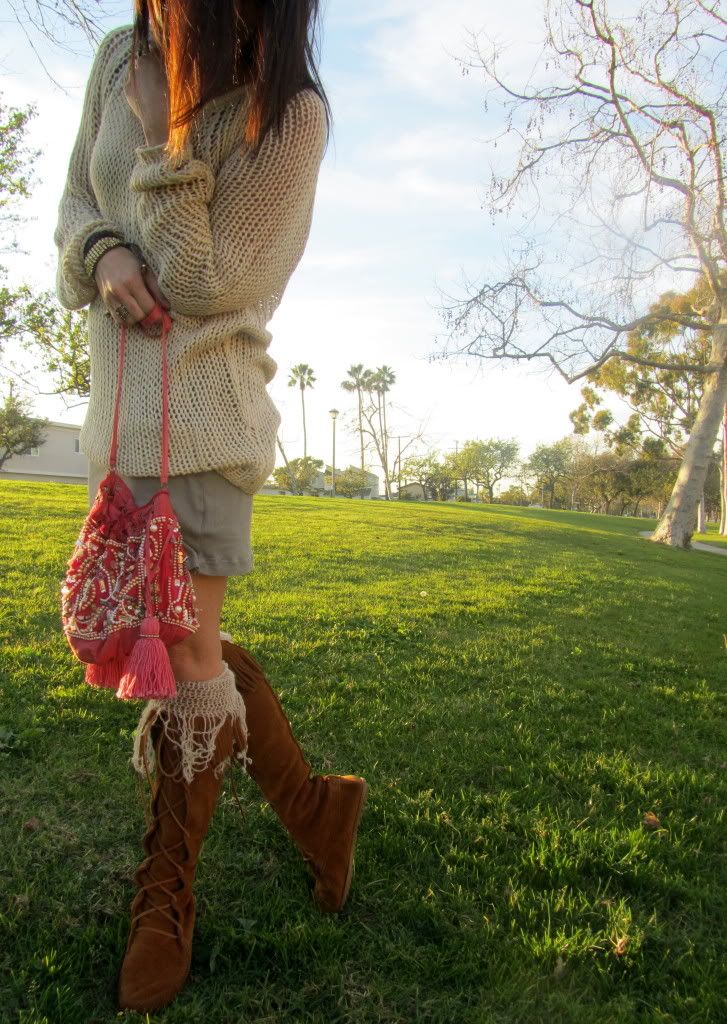 There was a point in time when I almost convinced myself
I could live without it.
Thankfully common sense took over.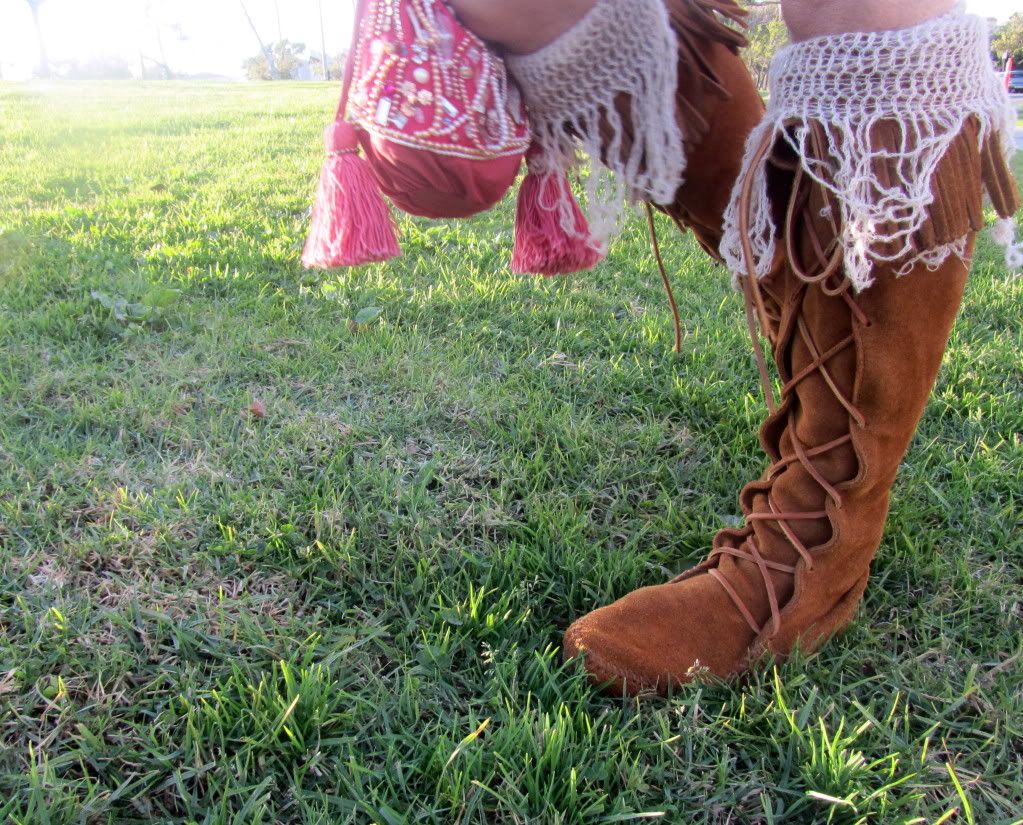 Same goes for the Fringe Leggings.
By the time I snapped out of it I had to call 10 stores to locate them.
Frenzy much?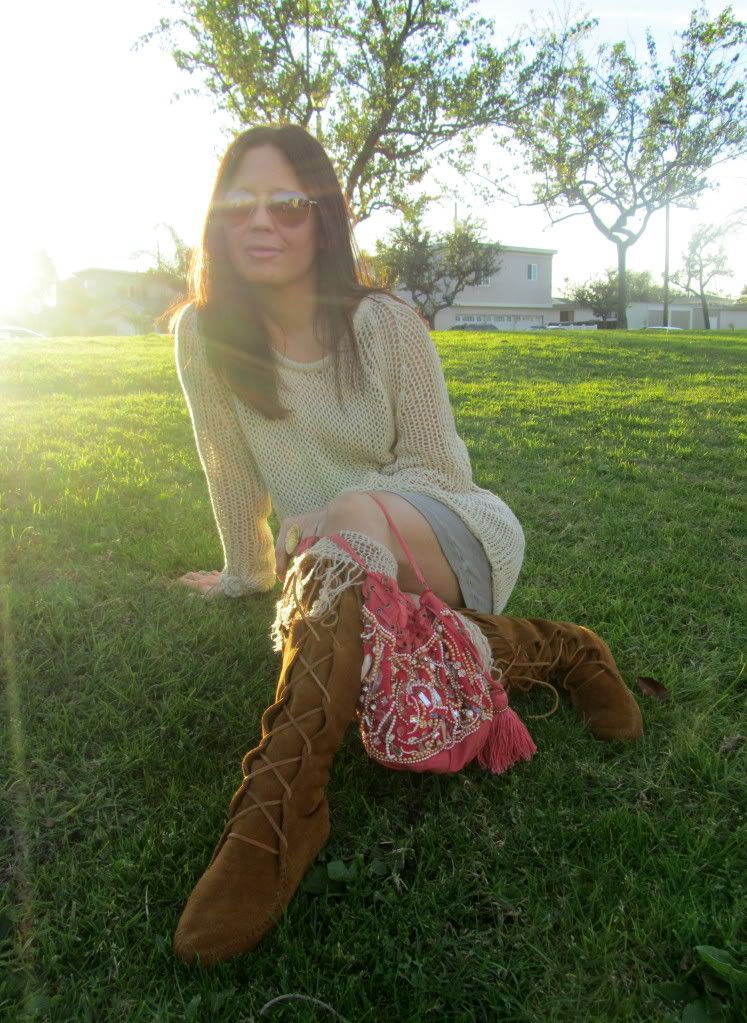 Once again an early summer look peeks out of the closet.
I remain dutifully on wallet restriction 2011 and am rather enjoying it. That being said I will make an exception for the odd item if it can be used for spring and summer, and/or if it is on steep sale. I had watched this sweater since August or September. I missed it at Shopbop and Bloomingdale's and tried to put it out of my mind. Then a couple weeks ago took a chance and called Ever directly...they had one left in the warehouse and weren't even sure where it was. It showed up two days later. I guess some things are just meant to be and taking the risk to get them makes them all the more sweet.
Here's to the week going by quickly and smoothly...Hope you had a great one!
p.s.-if you want a shot at winning a pair of those boots enter here!